Book now
Hotel Galini Palace Athens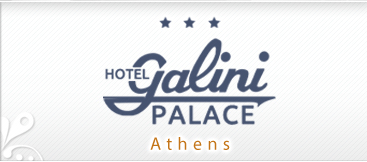 Home > Hotel
The HOTEL GALINI PALACE is a deluxe hotel which is located in Voula, it is 18 km from Athens city centre and 19 km from Eleftherios Venizelos International Airport.
The HOTEL GALINI PALACE, which is separated from B Voula Beach by K.Karamanli Street, has direct access for guests to the beach and to the "One thousand and One Nights" Restaurant which offers a wide variety of local and international cuisine by the tremendous sea side.
The HOTEL GALINI PALACE is a fully renovated, air-conditioned, sound proofed hotel. The attractive guest rooms are fully appointed to satisfy even the most discerning guest. The hotel's staff is genuinely warm and friendly while consistently exceeding your expectations.

Due to its location near Athens and the International Airport, the HOTEL GALINI PALACE appeals to both leisure and business travellers alike.

The hotel's sensitive interior is supplemented by its extensive gardens, spacious sundecks and organized private beach.

Our property has recently been registered to Financial Times and as from now on you can find us among World's Best Hotels.
Give us your Feedback
Galini Palace, 95, K. Karamanli - Athens